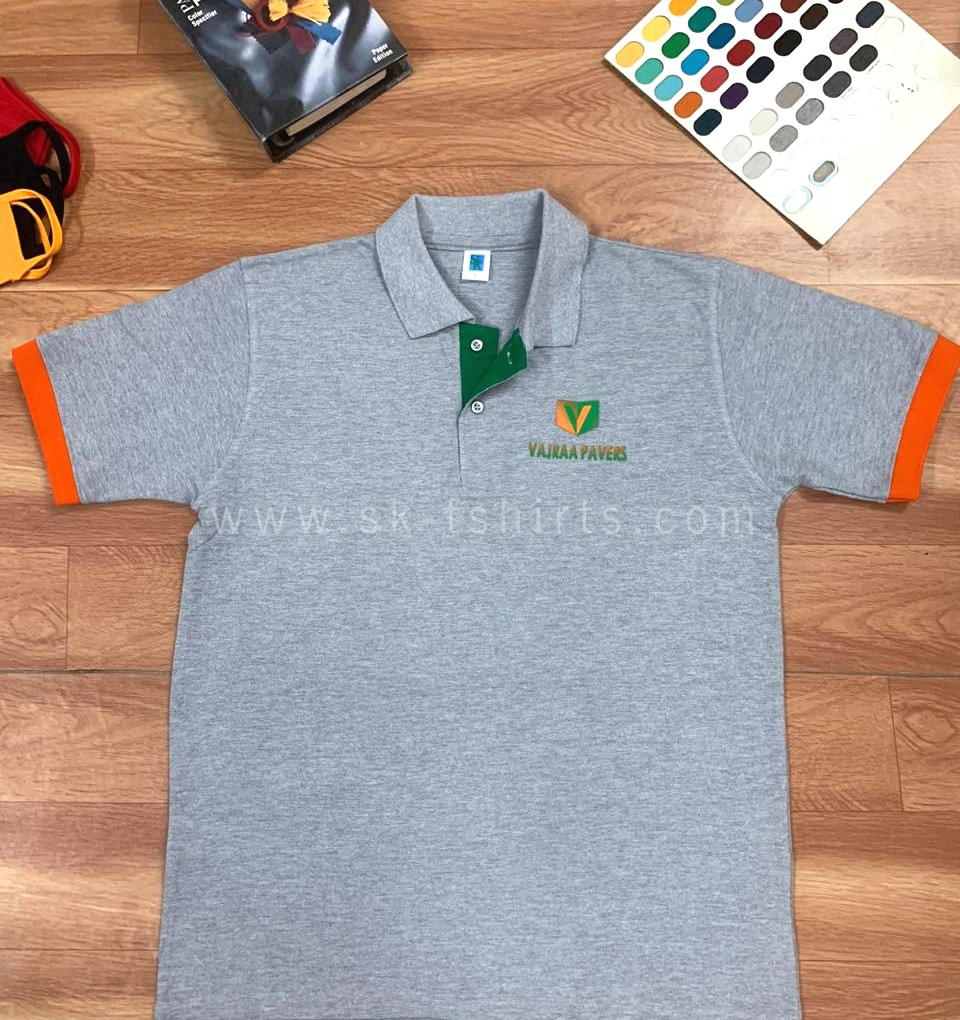 Where to get custom printed t.shirts for my company? SK T.shirts is the one of the best places to make custom uniform polo t shirts with printing at Bangalore. They deliver at Hyderabad,Chennai, Bangalore, Delhi, Mumbai, Hyderabad, all over India and export to many other countries like UAE, Singapore, Malaysia etc
What is the minimum quantity we have to order? Though minimum order quantity is 100 pieces, they undertake lesser quantities also depending upon the possibilities. Call up and discuss for further details.
What are the types or styles of t.shirts we can make? There are lot of models like round neck, collar t.shirt etc. And you can make as per your requirements depending upon the business.
What are the charges for the t.shirts? It depends upon the quantity, quality, models, print matter etc. It starts from Rs.125/- to Rs.450/- each.
They are made in our factory at Tirupur and hence the rates are very competitive and fair. t-shirts are delivered all over India.
The above collar/Polo t.shirts were made for M/s.Vajra Pavers as uniform for their staff and workers. They were made in cotton material for that soft and comfortable feel. The body is in grey color and the sleeve cuffs are in orange and green color inside the button placket. The logo has been printed on left chest.
For more details check out our Website and
for more images of tshirts check our Facebook page
or mail: info@sk-tshirts.com
or Call: 99945 55774