GTG – Get together t shirts manufacturer – SK Tshirts are into making tshirts for get together, events, family functions, reunion meets and supply at Chennai, Bangalore, Mumbai, Pune and all over India. They are made in their own factory at Tirupur in Tamilnadu.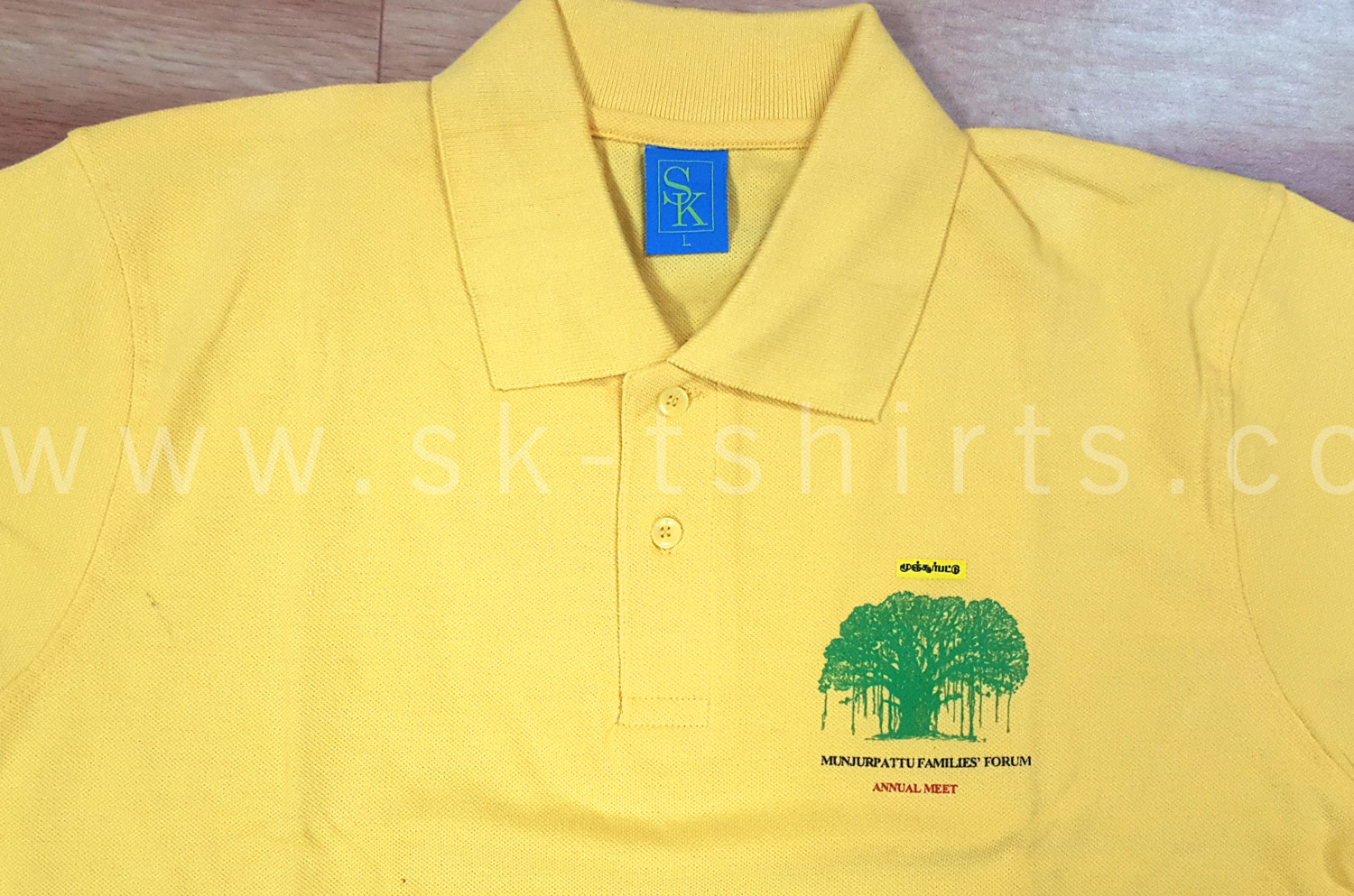 good quality round neck or polo t-shirts are made in Cotton and polyester fabrics and the logo and name printed or embroidered as per your design.
The above polo tshirts were made for the yearly get-together event organised by families of a village called Munjurpet near Vellore in Tamilnadu.
The rates will be around Rs.150/- to Rs.350/- each depending upon the quantity, fabric, quality, designs etc.
For more details check out our Website
and for more images of tshirts check our Facebook page
or mail: info@sk-tshirts.com
or Call: 99945 55774