Sk Tshirts are cheap election tshirt manufacturer in tirupur of Tamilnadu.
we manufacture all kinds of cheap election campaign tshirts like round neck tshirt in white color, orange color. And collar tshirts in white and orange color.
Photos or sketches of political leaders and party symbols can be printed as per the art work.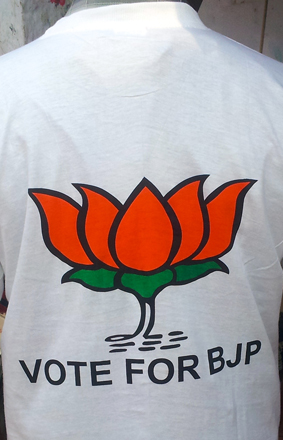 the above BJP party tshirts were made in white cotton round neck tshirt with the symbol printed at backside.
the cost starts from Rs.75/- each onwards depending upon the quantity, quality, print matter etc.