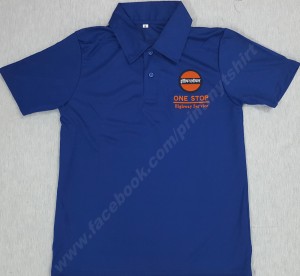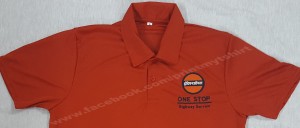 Mr.Debabrata Sahu of M/s.ONE STOP HIGHWAY SERVICE , a leading petrol pump in a highway of Odisha ordered sales promotion tshirts.
These t.shirts are going to be given as free gifts to the drivers and cleaners of trucks who are their regular customers. He wanted them to be cost effective and at the same time light weight and easily maintainable. So we suggested polo tshirts made of 100% polyester. And the logo was embroidered in order to withstand their rough usage and the life of the embroidered logo is more than the printed one. In order to give the users a choice, the t.shirts were made in two colors – Red and Blue.
We got the feedback that the drivers are very happy with the tshirts and heard from Mr.Debabrata that he is very much satisfied with our professional service and is planning to order another lot very soon.
Thanks Mr Debabrata for the opportunity and we assure you to give our best services always.