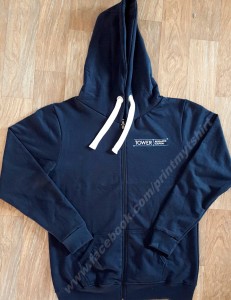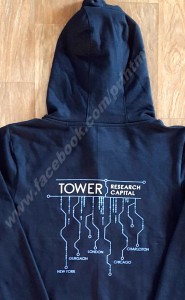 Navy Blue high quality cotton sweat shirts with Zippers are made for the Reputed financial services firm ' Tower Research Capital LLC, India' through one of our customers.
Their logos were printed at the front and back in plastisol printing for that bright and clear look.
Proud to have made supplies to a reputed firm like Tower Research Capital LLC.
Thanks Raghav for the order.