Best place to order custom uniform polo t-shirts with printing and embroidery? SK T-shirts, Tirupur, Tamilnadu is that best only place for such custom orders, who deliver all over India.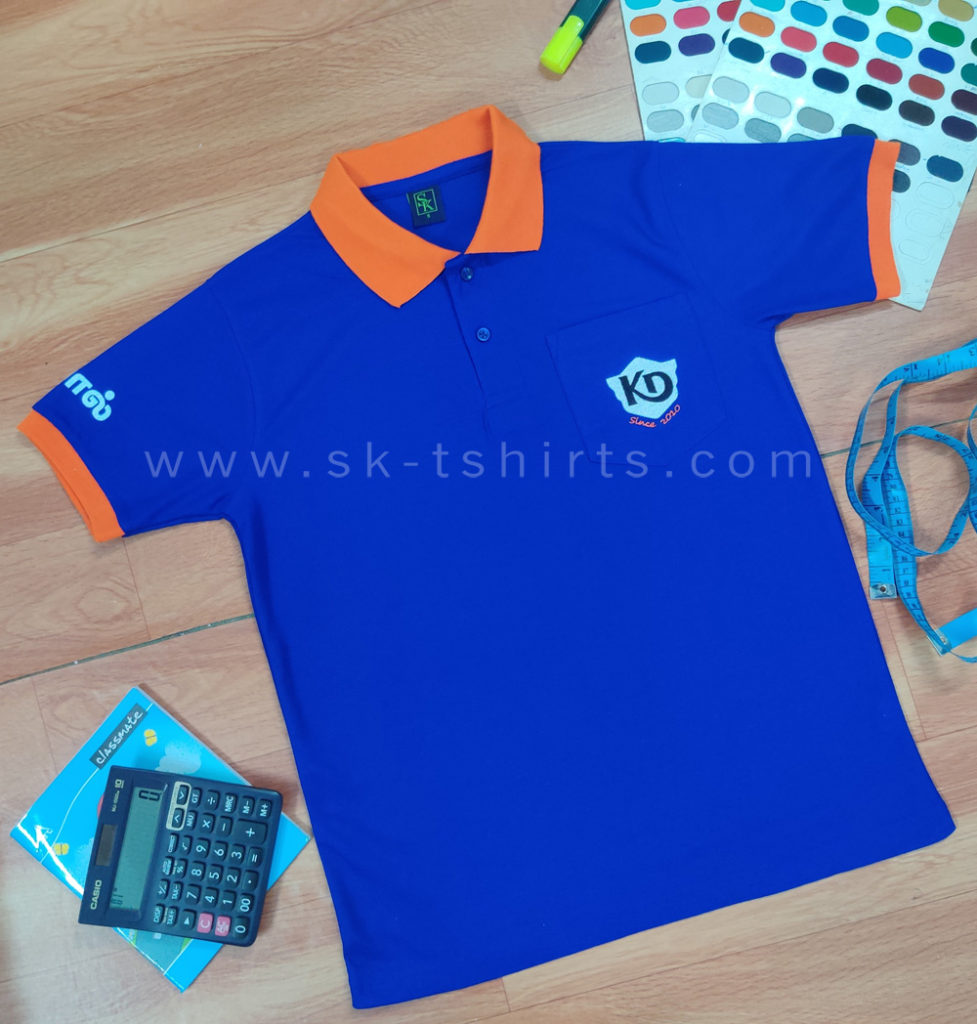 Are good quality polo t shirts are available with them?
The above uniform polo t-shirts were made for 'KD Milk' , the fast growing diary milk company in Pattukottai. These t-shirts have been made in poly-cotton material for comfort and durability. The body is in royal Blue and the collar and sleeve cuffs in orange color.
The logo has been embroidered on the front pocket and the name printed at sleeve and backside. Every month we have been supplying around 300- 400 pieces in order to cater to their fast growth.
What is the minimum order quantity we can order customised uniform polo t shirts in Bangalore?
Any quantity from 50 pieces can be made and delivered anywhere in the world.
To know more about polo or collar neck t shirts check out this section of our website: http://sk-tshirts.com/collar.html
And for more images of tshirts check our Facebook page
or mail: info@sk-tshirts.com
or Call: 99945 55774